Well, saat saya menulis blog ini, saya sedang berada di Starbucks Thamrin, salah satu tempat favorit saya menghabiskan waktu setelah pulang dari pekerjaan yang memusingkan kepala. Sekarang tepat pukul 12.44 WIB, beberapa saat setelah tengah malam..
Kalau anda membaca kompas kemarin hari minggu, 13 Nov 2005, anda akan mengetahui bahwa saya sangat kesepet dengan pembahasan fenomena pada artikel "Rumahku Bukan Istanaku Lagi... " (atau kalau belum membaca, silakan lihat
di sini
).
Bagi saya benar bahwa di kota Jakarta yang sungguh crowded, banyak orang yang merasa jenuh di dalam keramaian, tapi juga lebih jenuh di dalam kesepian. Pulang kantor lebih menyenangkan bila kita bertemu dengan teman di tempat yang santai, minum kopi dengan alunan musik jazz seperti yang saya lakukan sekarang. Untuk saya, bahkan walaupun tanpa teman, tidak rugi saya menghabiskan waktu di kafe dengan kopi khusus dan laptop ber-wifi mencari informasi baru, membaca email, mengupdate friendster, atau bahkan sekedar menulis blog iseng.
Baru saja saya ber-sms ria dengan seorang klien sekaligus teman dekat saya. Orangnya sangat memperhatikan saya, sehingga kadang-kadang ada indikasi jatuh hati kepada saya. GR boleh GR, tapi tadi dia sedikit meng-komplain saya dengan aktivitas yang sedang saya dilakukan sekarang. Berhubung saya merasa nyaman untuk berkata apa adanya kepada wanita ini, bahwa saya menikmati kegiatan seperti ini.. maklum tidak banyak yang bisa dilakukan di rumah, selain tidur dan nonton DVD atau baca buku.
Well, berhubung saya sedang malas untuk melakukan dua hal terakhir apalagi untuk masalah tidur, saya berusaha melakukan seperlunya saja, jadi saya merasa kurang relevan pulang ke rumah cepat. Walaupun dengan menghabiskan uang rata-rata 50 ribu rupiah, saya merasa hal ini worthed. Do you feel the same way?
The bad news is, I have difficulties saving money to buy D50 if I'm still doing the same thing. Basi ga tuh... Doain ye biar saya bisa nabung dengan benar! Katanya mau jadi orang yang mau memperbudak uang... My financial planning skill still needs improvement.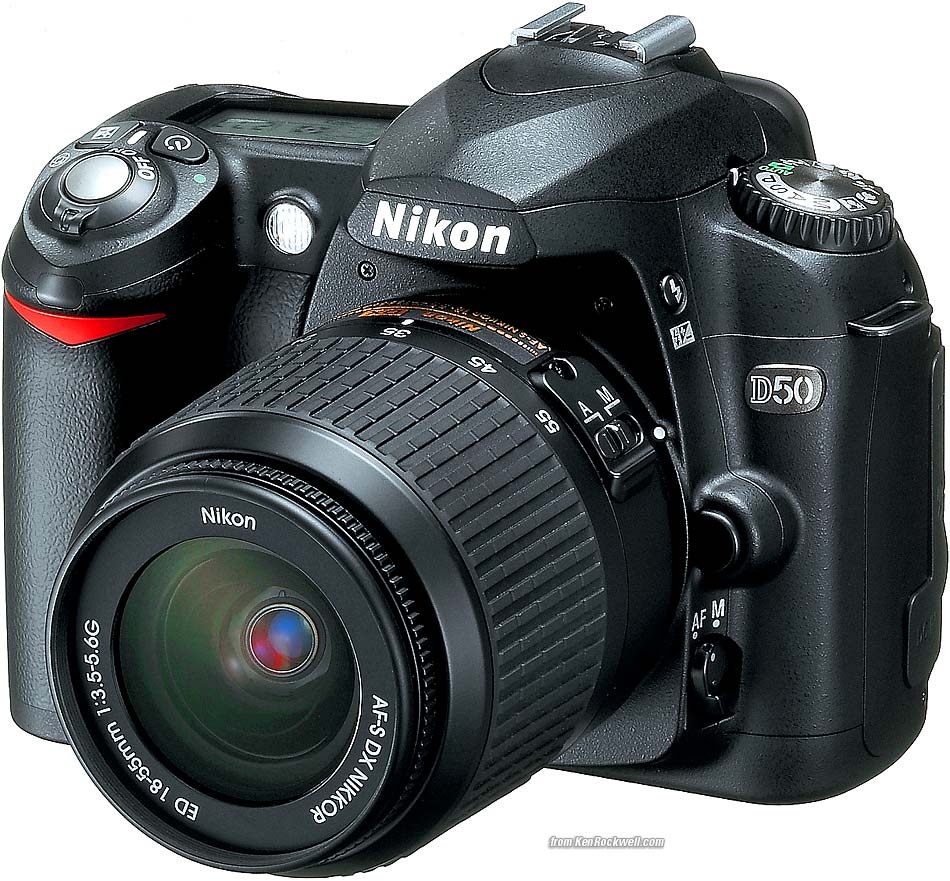 Aaaa..... D50, aku menginginkanmuh.......
Jakarta, 16 Nov 2005 1:07 WIB